What size do I need?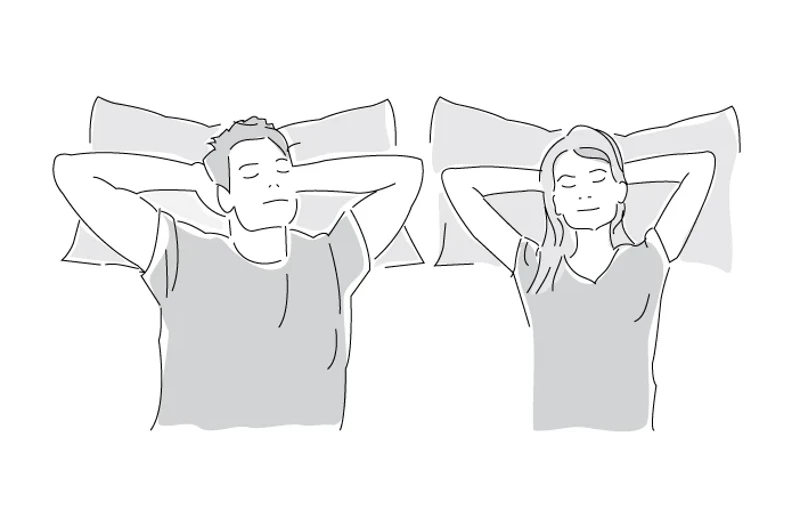 Generally speaking bigger is better, a larger bed will be more likely to ensure undisturbed sleep.  As a guide your mattress should be at least 10cm longer than the tallest partner. There should also be enough room for you both to lie with your arms under your head and elbows out without touching each other. We have single, double, king and super king sizes available (see our chart for sizes). 
Remember to measure to ensure the bed will fit and you have enough space to move around your room.
Size Guide
| | | | | |
| --- | --- | --- | --- | --- |
| Bed Size | Feet & Inches | Inches | Centimeters |   |
| Single | 3' x 6'3 | 36" x 75" | 90cm x 190cm |   |
| Double | 4'6 x 6'3 | 54" x 75" | 135cm x 190cm |   |
| King Size | 5' x 6'6 | 60" x 78" | 150cm x 200cm |   |
| Super King Size | 6' x 6'6 | 71" x 78" | 180cm x 200cm |   |
Lie & Try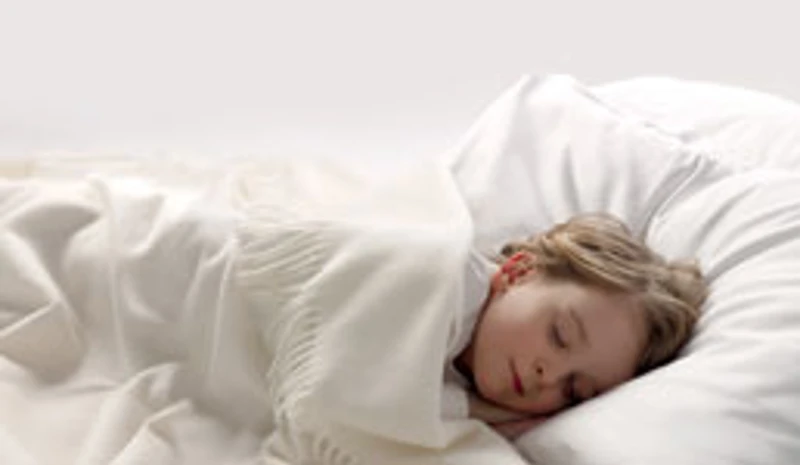 We recommend you visit our store to lie on the various mattresses feeling the different levels of support and comfort to find the right mattress for you.
Check there is enough space for you and your partner to lie comfortably next to each other by putting your elbows out behind your head. 
Divan or Bed Frame
Bed Frames
Bed frames come in a variety of styles and can be a good choice if you want to add a more decorative touch to your bedroom. 
If you already have a bed frame in good order, you may only need a mattress.
Try it out
If you are not buying your mattress and bed together it is a good idea to try out a mattress that is on a similar type of base so you can judge its performance. As a mattress and base are designed to work together, some divans may require a certain style of mattress to gain the best support possible. Please talk to our specialists in our store.
Pocket Sprung Mattresses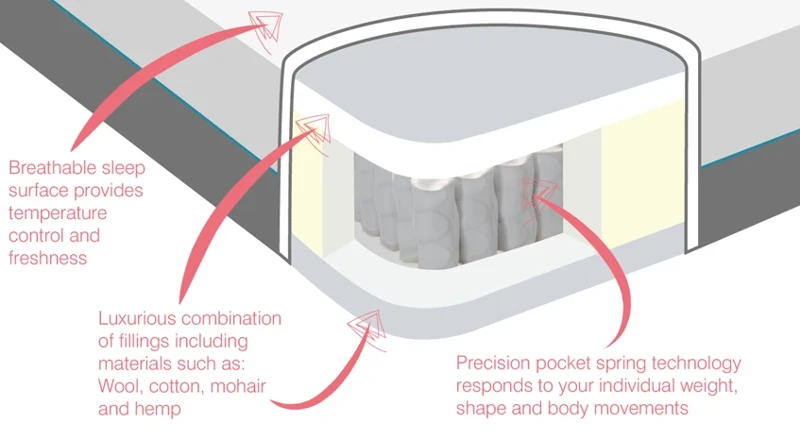 Springs are housed in separate fabric pockets, these work independently to provide great support for your body as the springs respond individually to weight and pressure, adjusting to your body's contours. Prevents you and your partner rolling together into the middle of the bed, perfect if there is a size difference between you.
Memory Foam Mattresses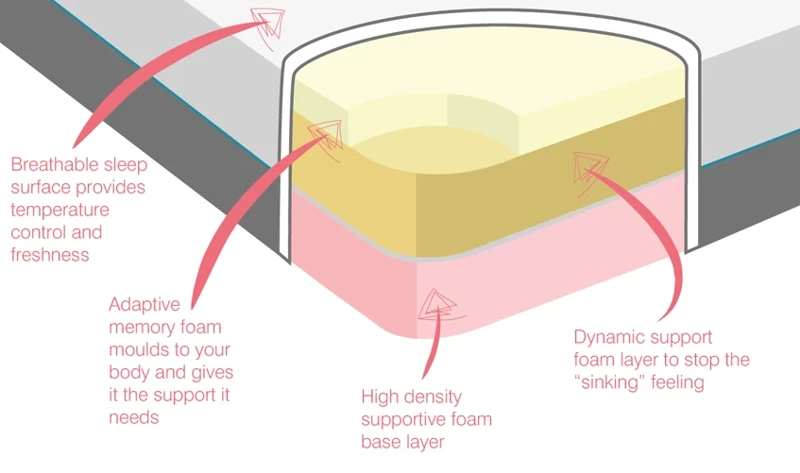 Moulds to your individual body shape whatever your sleeping position, responding to the heat of your body, memory foam provides great full body support and pressure relief.
Caring For Your Mattress
Give your mattress a good airing. Everyone sweats in bed so you need to regularly air your mattress, keep it nice and fresh by turning back the covers for a few hours every week. 
We offer a range of mattress protectors to help care for your mattress and make it last as long as possible. Breathable and waterproof, these provide a practical protective layer and help keep your mattress clean and dry.
A sprung mattress may need regular turning to help prolong its lifespan so please check when you buy.