Free Delivery
Free local delivery by our careful experts
Premium Fillings
German Quality Assurance Association for Furniture
10 Year Structural Guarantee
Eco friendly manufacturing
Proud to create green energy for factory lighting and heating 

Heavenly, cosy and comfortable - upholstered furniture to impress!
The name himolla has stood for a unique combination of function and comfort in the field of upholstered furniture for over 70 years. It continues to fascinate, impress and provide a truly special level of comfort in the home to this day. What once began as a small workshop has been transformed into a modern manufacturing business and, as a result, has developed into one of the largest upholstered furniture factories in Europe.

Quality from Bavaria
There are no compromises with Himolla. They use only the finest materials and fulfil all legal requirements and guidelines from the "German Quality Assurance Association for Furniture. They set themselves very exacting standards to guarantee products of the very highest quality, so that you can enjoy your new himolla upholstered furniture for many years to come.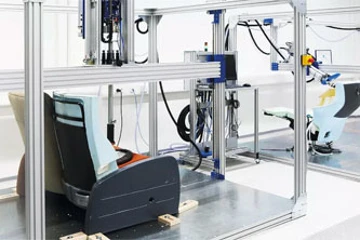 Himolla - Upholstery for people
With their slogan "upholstery for people", Himolla feel duty-bound to act in a sustainable manner. This applies to both the environment and their customers, as well as to their staff. Himolla's obligations go far beyond the factory gates, sustainability is about forging a close connection between our ecological, economical and social behaviours in relation to the use of all resources.