Handmade in Britain
Manufacturing all of their own frames, every piece is produced in Sherborne's factories in the North of England
Premium Fillings
Only the finest materials are used to ensure that every Sherborne product is made to last
Responsibly Sourced Timber
Sherborne ensures that all timber and wood products are PEFC- or FSC-certified
Sherborne Environment Policy
Sherborne mainly use eco-polythene bags, made from recycled plastic bottles, to protect our furniture in transit
The Sherborne Range
Sofa ranges are available in a truly wonderful array of sizes and options. The beautifully-contoured shapes are designed for exceptional comfort, with soft cushioning throughout.
Sherborne is also the home of the riser recliner, electric riser recliners offer all the advantages of a conventional recliner but are also fitted with a full electric lifting and lowering mechanism. 
Beautifully styled chairs with attractive supportivel arms, full-width 'chaise' seat and soft, fibre-filled back for excellent head and lumbar support.
Save the 20% VAT
Did you know you may be entitled to VAT relief on furniture and beds designed to aid an existing medical condition? If you qualify, this can be quite a saving without any VAT on your purchase...
Who qualifies?
A person with either:
a physical or mental impairment that has a long-term and substantial adverse effect on his/her ability to carry out everyday activities;
OR... a condition which the medical profession treats as chronic sickness, such as diabetes; or who is terminally ill.
Please ask for more details, we will be happy to answer questions and provide any information you need.
Shop Sherborne

The home of relaxation
Choosing a fixed or reclining upholstery, you will probably want the furniture you buy to give you continued enjoyment over many years, so making the right choice at the outset is essential.

The Sherborne Origins
Starting over 90 years ago in a small lock-up garage in Sherborne Road, Bradford, Sherborne grew to become a Limited Company in 1953 and after four moves to larger premises established itself at its current main factory in Clayton, Bradford.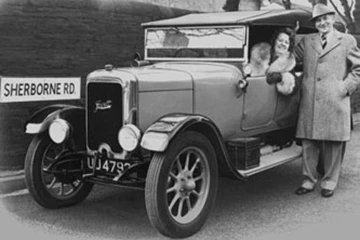 Consistently High Standards
Only the finest materials are used to ensure that every Sherborne product is made to last. All frames are glued and screwed and every fixed or reclining chair or settee has fully sprung seating to ensure the proper degree of comfort and support.